Specialists in English Limestone
"Conserving the past – Building the future"
English Limestone Company is an established business with its production and workshops situated in Rutland.
We have a proven record of excellence in all aspects of the stone industry, including -
The reproduction of specialist replacement architectural masonry.
The production and working of stone masonry for new build
The restoration and conservation of aged and damaged period buildings.
Our managing director is a very hands-on leader with over forty years of experience - from learning his trade by serving a traditional apprenticeship and then through all aspects of the craftsmanship of building, quarrying and production methods giving him an extensive knowledge covering traditional building methods and modern technical applications and the use of English Limestone in new build and restoration.
Our team of time served Sayers, Banker Masons, Fixer Masons and well-trained apprentices work as a co-ordinated group, dedicated to producing the highest quality stonework in all circumstances.
Working with our award winning designer, we can assist our clients by illustrating and projecting their ideas, to achieve a clear understanding of the concept they wish to achieve in their project, whether it be new build, a house extension or adding an architectural feature –
Designing, producing detailed working drawings, quantifying and costing.
Reliable reference points from which the project is conceived, the stone produced and worked and the entire structure successfully completed.
Our clients include several major public schools whose fabrics we assist in maintaining, private clients, a wide range of companies and trades people who know they can rely on us to deliver to them what they need, when they need it.
We utilise a variety of English quarried stones in our concerted effort to either match or provide a close resemblance to the needs of a contract. We also produce a range of excellent quality walling stones, both sawn on bed and cropped, suitable for either new-build or restoration projects.
If you would like take advantage of the wide range of abilities which we can add to your project, please call or email us at any time or to arrange a visit our works near Oakham, Rutland.
Meanwhile, our website aims to illustrate the range of our work.

The rebuilt wall, redesigned, on new Foundations, with Gate Piers supporting electric gates and reclaimed Granite Sets leading in to a new courtyard beyond.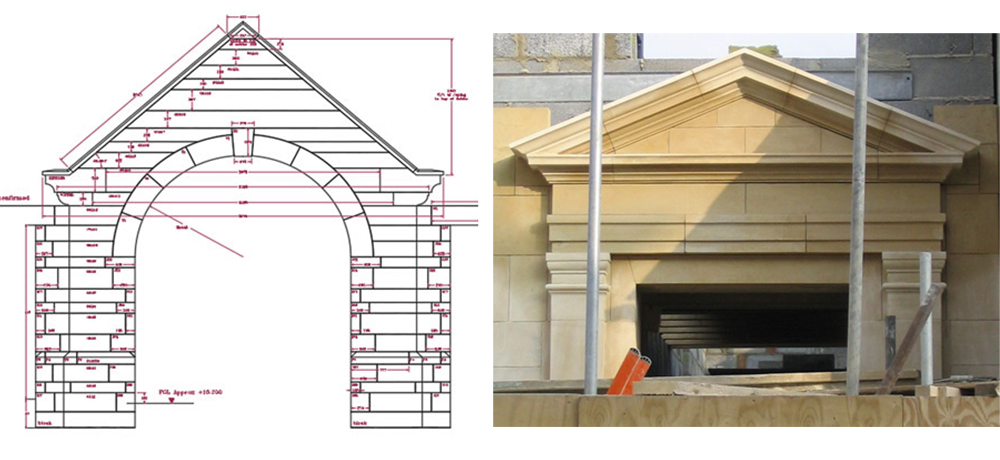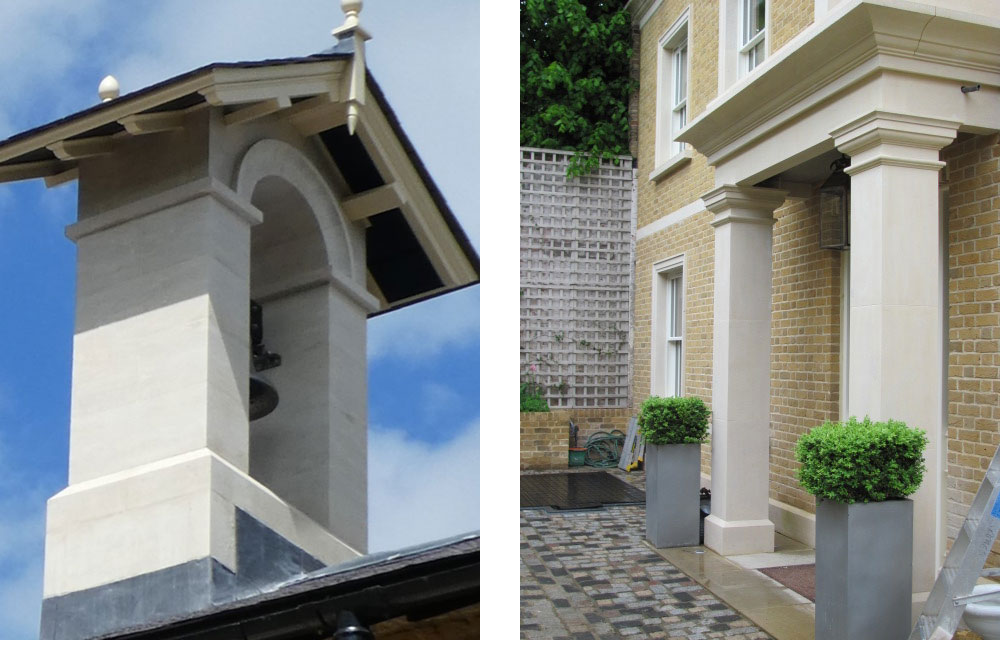 At the end of 2016 we were delighted to have the standard of workmanship of our company recognised with the presentation of two awards at the annual dinner of the Leicestershire and Rutland Joint Consultative Committee for the Building Industry - a Committee which brings together construction professionals such as Architects, Surveyors and Building Engineers to acknowledge and award projects representing the highest levels of craftsmanship.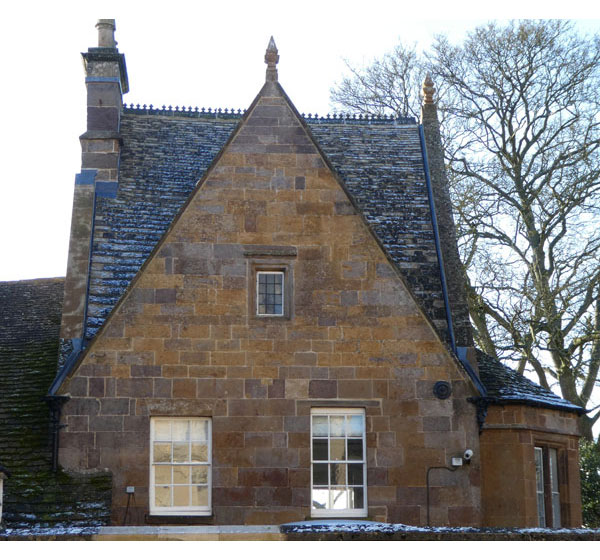 Of the 15 awards presented on this occasion, English Limestone Company received two.
We were nominated by the Uppingham School for extensive restoration works we completed on "The Common Room" and the "East Block" classrooms which promoted the comments from the judges –
"An exceptional piece of work involving large areas of stone masonry repairs and replacement, stripping the existing slates, recovering with reclaimed Collyweston slate, renewing valley gutters, forming new secret gutter at the junction of the roof covering and Coping Stones."
​"The outstanding skill and care used to carry out the replacement stonework is self-evident and very pleasing on the eye and will, no doubt, stand the test of time."
We believe that to efficiently restore a Stone period property an understanding of that property is required, backed up by...
a knowledge of traditional construction trades and skills.
an understanding of the materials and techniques used in fixing them
the creativity to selectively blend heritage with an advanced, modern approach